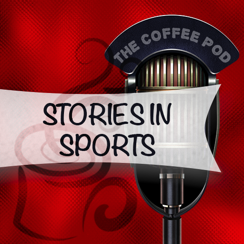 iTunes Podcast Series
By College of Media & Communication TTU Graduate Program
The Texas Tech College of Media & Communication graduate program sports media track has launched a new podcast series, the Coffee Pod, Stories in Sports. The series provides listeners with opportunities to here from various regional personalities as they share their journeys within the sports realm.
A collaborative project between Ph.D. student, Harper Anderson and Professor Roginson, launched on Tuesday, May 31, 2016 in the
iTunes podcast
site and can be subscribed to from that platform.
LINK to Episode 1:
Head Coach Emerita Marsha Sharp
Associate Athletics Director and Head Coach Emerita, Marsha Sharp, stepped into the podcast booth with Harper Anderson (Texas Tech CoMC Ph.D. student) on May 10, 2016, and talked about leadership, the Fearless Champions program, and her personal journey in women's basketball and in west Texas. This is our first episode of the Coffee Pod, Stories in Sports series.